2.5.61
BlueStacks App Player is the Android emulator for Windows that integrates this mobile operating system into the PC to the max thanks to all its features

Android emulator for Windows
In Android we can find applications of all kinds that we probably wouldn't be able to find a native version for Windows... although you can make use of an emulator like BlueStacks App Player. With this software you can launch any APK on your PC and use it from your desktop as if it were a smartphone or tablet.
What is BlueStacks?
It's basically a solution to emulate Android applications on your PC. That's exactly what this program offers: a space where you can launch any application downloaded from Google Play, for instance. Therefore, games like Clash of Clans or Candy Crush, instant messaging apps such as WhatsApp or Line, or photography applications including Instagram or Snapchat can be incorporated to your collection of Windows programs.
Over a million Android apps now available on Windows.
Main features
It's obviously not the only way to use Android apps on a PC. There are plenty of alternatives to BlueStacks such as YouWave, Genymotion or AndyOS, but this option has the most functions and offers the greatest Android-Windows integration:
Camera integration to use applications like Snapchat or Instagram.
Supports ARM and x86 architectures.
Integration with microphones, mouse, keyboard and multi-touch screens.
Run APKs with a double click.
Bluetooth support to speed up transfers of files between computers and phones.
Mirroring to other devices such as TVs.
Synchronization with user services on Google Play.
Take screenshots.
Continuous updates for the best Android emulator
This program has been a reference in Android emulation for quite some time. In fact, in the times of Windows 7 it became one of the most highly valued, position that was confirmed with Windows 8 and is now the answer to the obvious question of how to run Android on Windows 10.
Thanks to a development team that has managed to surpass the different problems that have come along with each new version of Microsoft's operating systems, they have managed to consolidate a user base that is allowing it to gradually offer new functions and features.
Requirements and additional information:
It's necessary to have the widgets (Windows Sidebar) activated to be able to access the application.
Requires an active Internet connection to complete the installation.
Antony Peel at Google +
Images BlueStacks App Player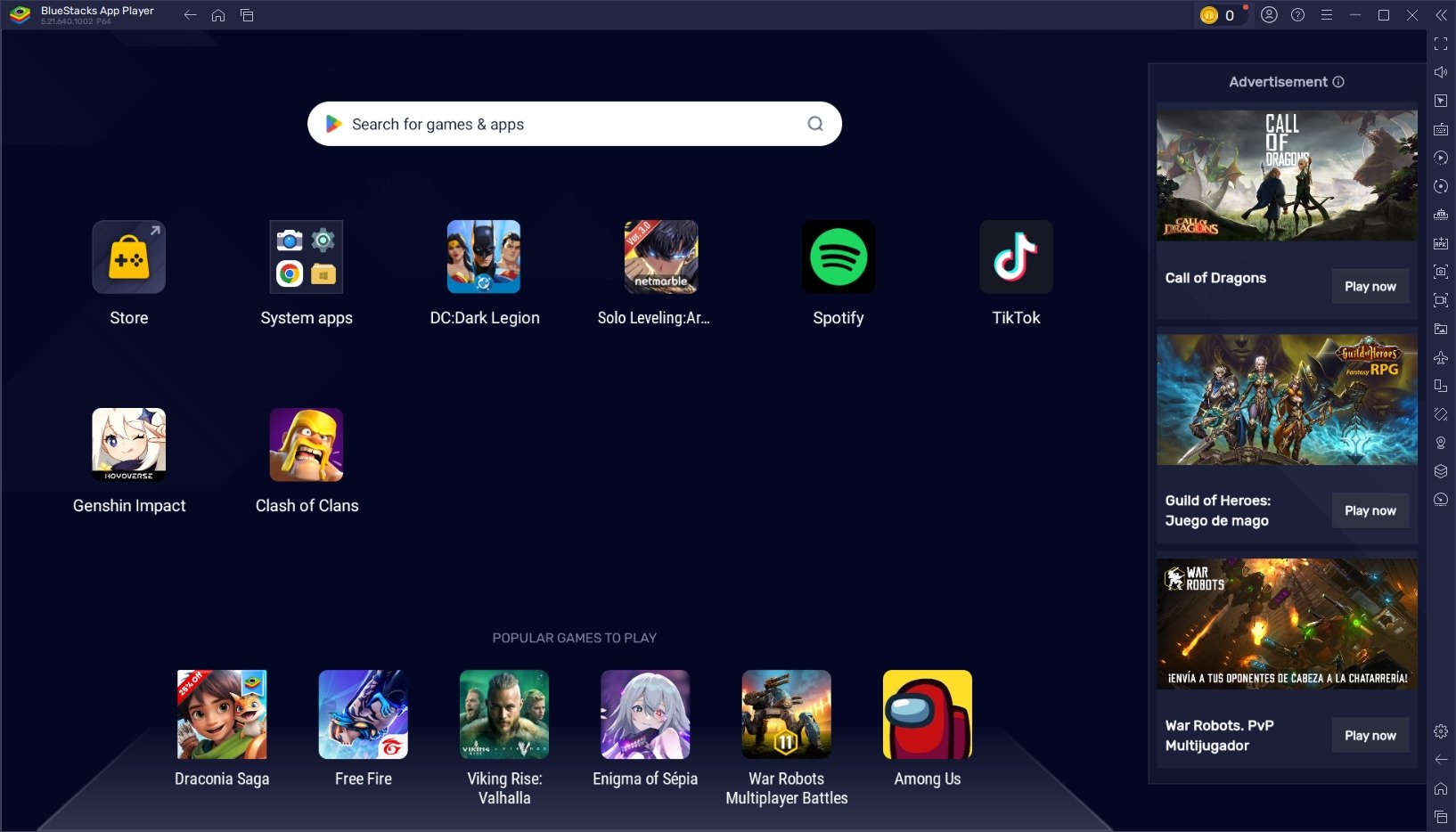 Launch and synchronize Android applications on a PC